본문
Anmingogae Hill (안민고개)
---
Areas of Jangboksan Mountain, Anmin-dong, Seongsan-gu, Changwon-si, Gyeongsangnam-do
+82-55-225-3691
[Bus]
From Jinhae Bus Terminal, turn right and walk approx. 170 m.
At the 4-way intersection, cross the street to Baekgu-ro Road.
Follow the road for approx. 440 m.
At Jungwon Rotary, turn right.
Cross the street once and turn right at Beotkkot-ro Road.
Walk straight to Jangnangam Doseogwan (Jangnangam Library) Bus Stop.
Take Bus No. 309 and get off at Gyeonghwa Daedongdasup Bus Stop.

[Taxi]
From Jinhae Bus Terminal, take a taxi to Daedongdasup Apartment Ipgu (front entrace) for approx. 9 min.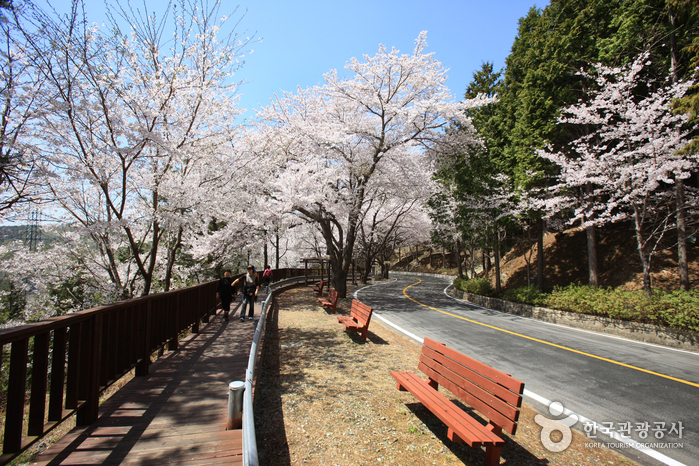 Anmingogae Hill is a 9-kilometer-long hill that stretches from Taebaek-dong in Jinhae to Anmin-dong in Changwon. Cherry blossom trees line both sides for 6 kilometers of the 9-kilometer road, making up the famous inhae Cherry Blossom Tunnel. The hill is also known for its view of Jinhaeman Bay, Ungsan Mountain, Sirubong Peak and Cheonjabong Peak. The hill is dotted with benches placed about 100 meters apart, offering visitors a seat to catch their breath while enjoying the view and cherry blossom trees.
Also of note is Anmin Saengtaegyo Bridge (Anmin Ecology Bridge), which was built as a passageway for wild animals to travel between Jangboksan and Ungsan mountains after the mountains were divided by the Anmin Tourism Road running between Jinhae and Changwon.
Usage information
Inquiry : • 1330 Korea Travel Hotline: +82-2-1330
(Korean, English, Japanese, Chinese)
• For more info: +82-55-225-3691
Location guidance
(51586) Areas of Jangboksan Mountain, Anmin-dong, Seongsan-gu, Changwon-si, Gyeongsangnam-do


Photo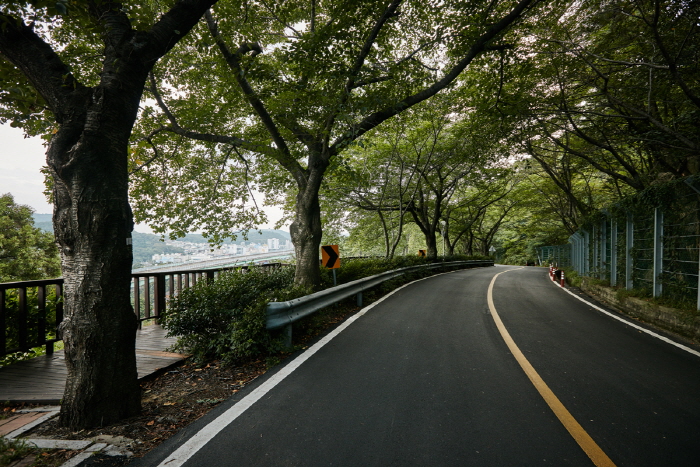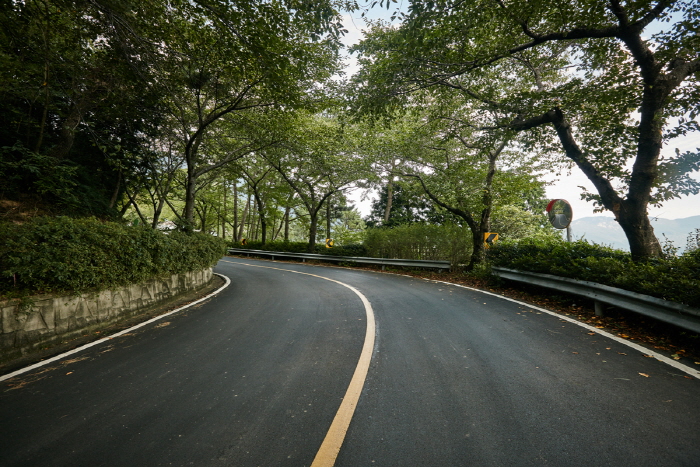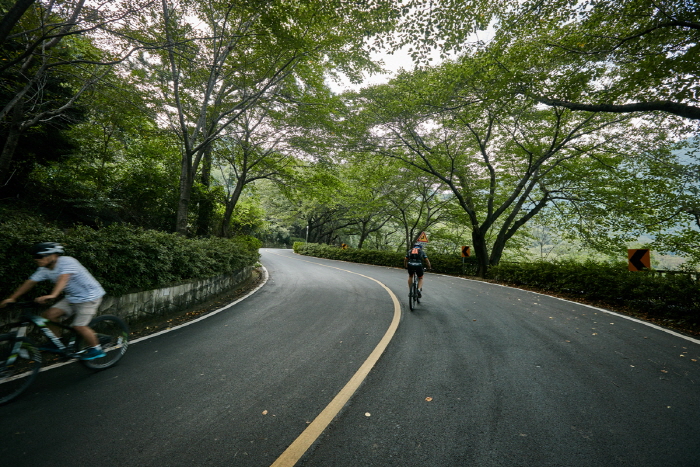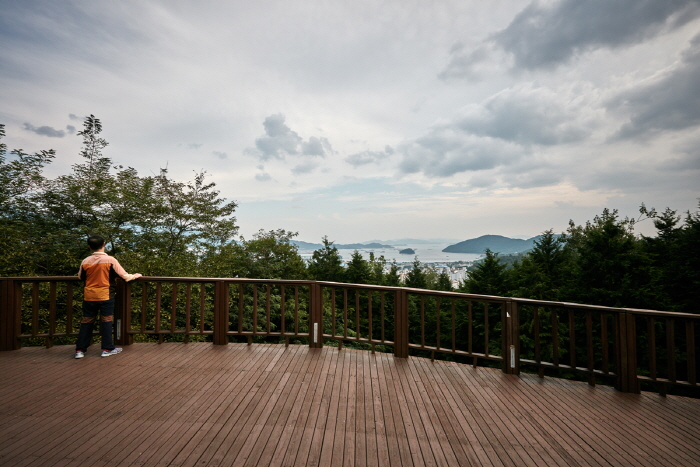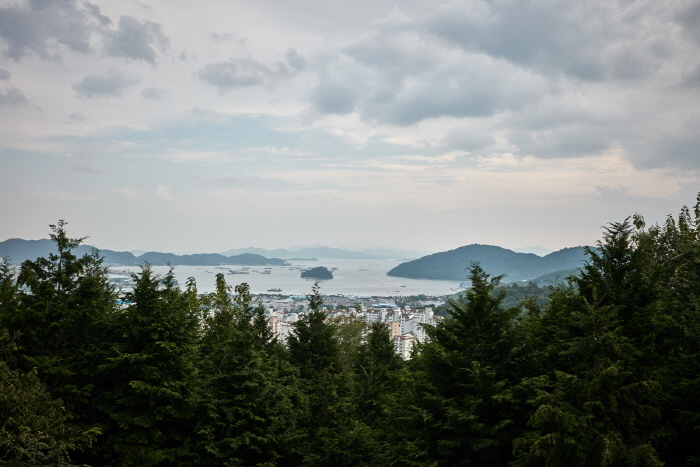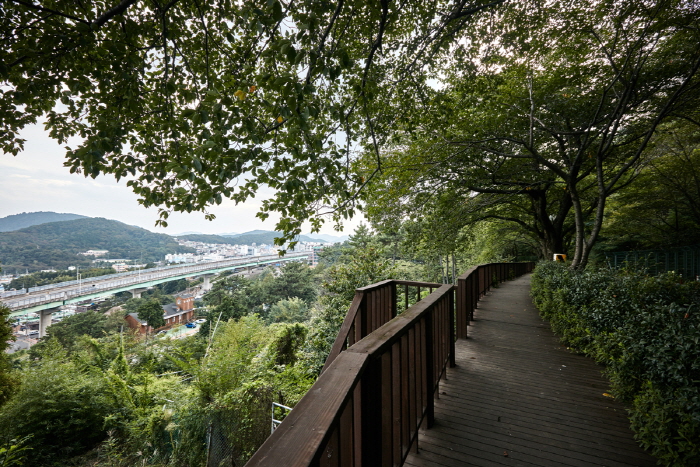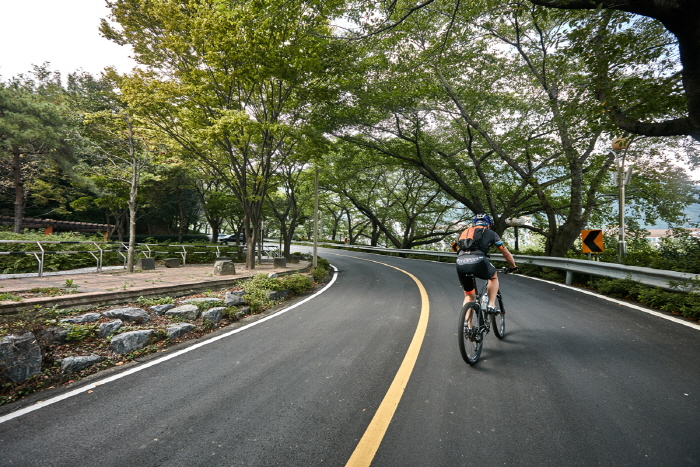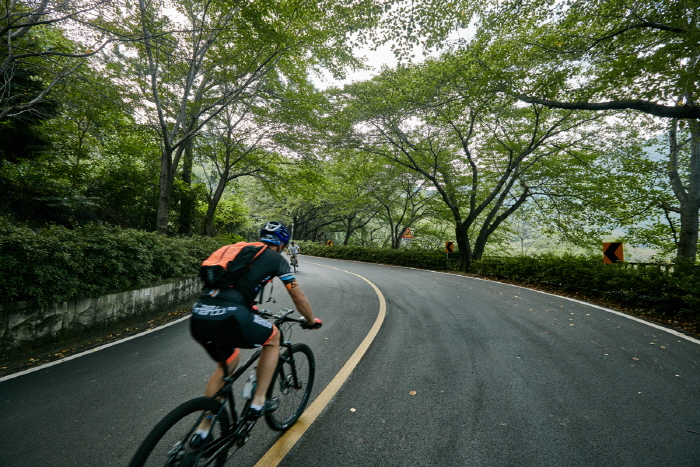 Nearby Tourism, Accommodation Information
#경상남도
#Anmingogae Hill (안민고개)
#관광정보
#