본문
Artee Riders Club (아띠인력거)
---
43, Bukchon-ro 5-gil, Jongno-gu, Seoul
+82-1666-1693
blog.naver.com/rideartee (Korean only)
[Subway]
Anguk Station (Seoul Subway Line 3), and Exti 1
- Walk towards the Jeongdok Public Library directions, Artee Riders Club is located opposite of the Jeongdok Public Library.
Artee Riders Club is the first company that offers rickshaw tours in the nation. Not only do you get to ride on the rickshaw to tour around popular attractions including Bukchon Village, Seochon Village, the rickshaw tour guides you to the smaller alleys as well. Travelers to Bukchon Village may have their belongings or luggage stored at the center, and individual's insurance as well as a complimentary drink are offered.
Usage information
Experienceable age : Open to visitors of all ages.
Closed days : Tuesdays
이용시간 : 10:00-20:00
Number of people available : 2 adults to 1 rickshaw
Inquiry : • 1330 Travel Hotline: +82-2-1330
(Korean, English, Japanese, Chinese)
• For more info: +82-1666-1693
Parking : N/A (Please use nearby parking facilities)
Location guidance
(03061) 43, Bukchon-ro 5-gil, Jongno-gu, Seoul


Photo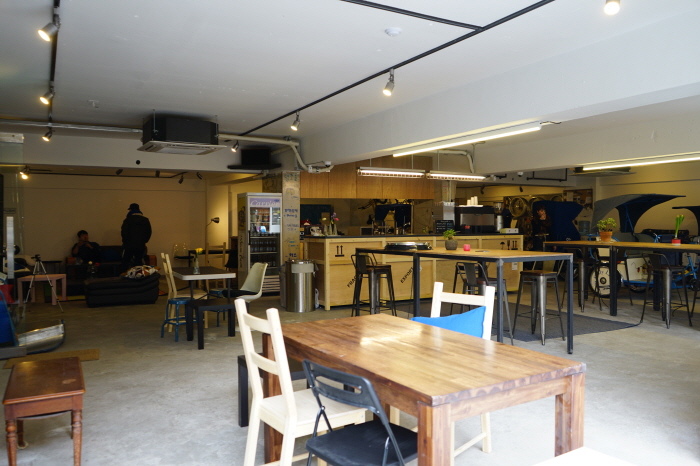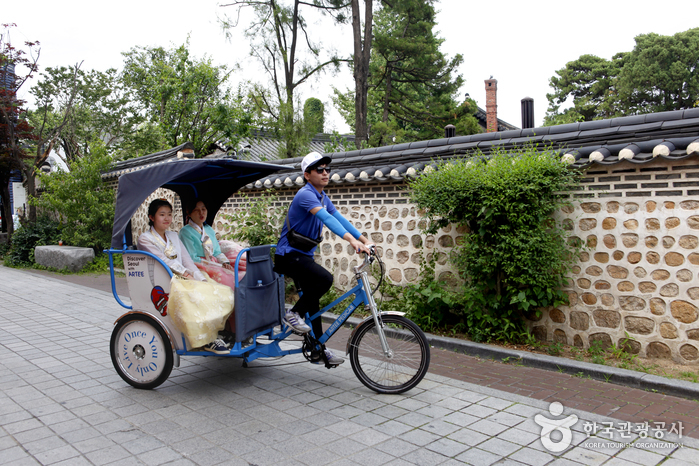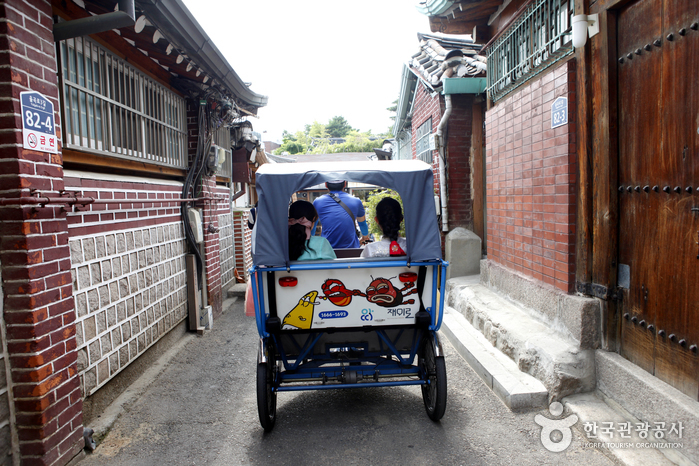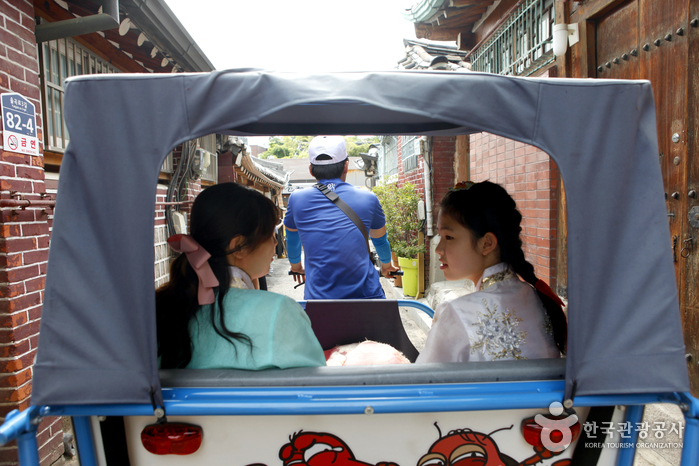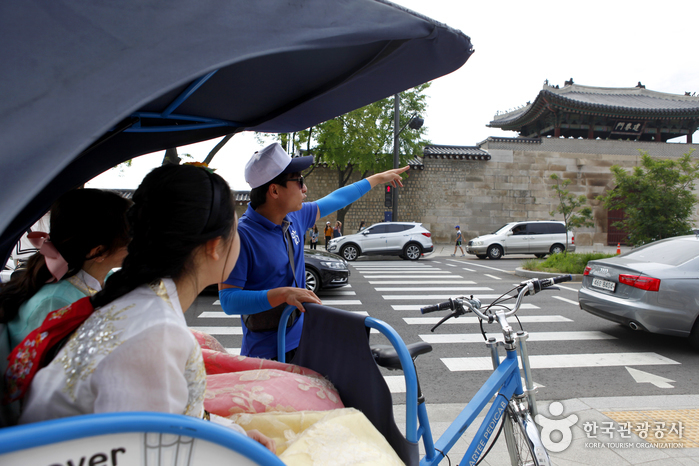 Nearby Tourism, Accommodation Information
#서울시
#Artee Riders Club (아띠인력거)
#관광정보
#