본문
B-hind (비하인드)
---
18, Eoulmadang-ro 5-gil, Mapo-gu, Seoul
+82-2-3141-7212
[Subway]
Sangsu Station (Seoul Subway Line 6), Exit 1.
- Walk straight ahead for 250m and turn right just after the public parking lot.
- Walk for another 100m and turn left at the last corner to arrive at the cafe.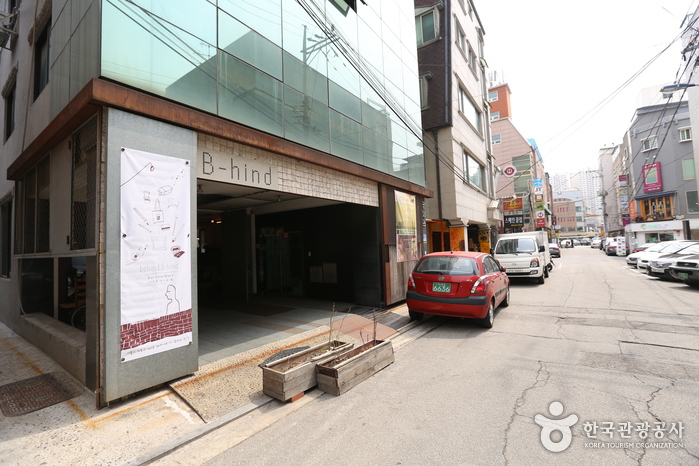 Cafe B-hind typifies a quiet, secluded place located behind the main roads, away from the heart of the city. The cafe aims to provide a space where people can take a break and enjoy conversation. Additionally, the "B-" in the name represents analog, which inspired most of the cafe's design concept. The cafe is decorated with a glass window, large chalkboard wall, a cozy exterior that fits the elegant interior.
"This Month's Sandwich" is also selected every month, providing great tasting sandwiches that add to the overall experience. Wine novices may also indulge themselves in a sweet glass of wine without the worry of being detected as an inexperienced wine drinker. Furthermore, B-hind is located on the streets of Hongik University, where people can enjoy the culture, shopping at the free market, or watching one of many street performances.
Usage information
대표메뉴 : Sandwiches, Cake, Coffee, Wine
주요메뉴 :
- Cafe latte
- Affogato al cafe
- Green cappuccino
- Sandwiches
Reservation : Tel: +82-2-3141-7212
영업시간 : Monday-Saturday 11:00-23:00 / Sunday 11:00-22:00
Closed days : N/A (open all year round)
금연/흡연 : Non-smoking only
Location guidance
(04048) 18, Eoulmadang-ro 5-gil, Mapo-gu, Seoul


Photo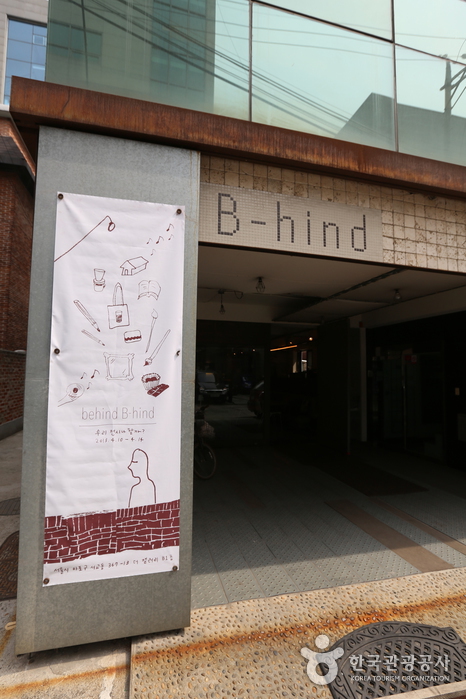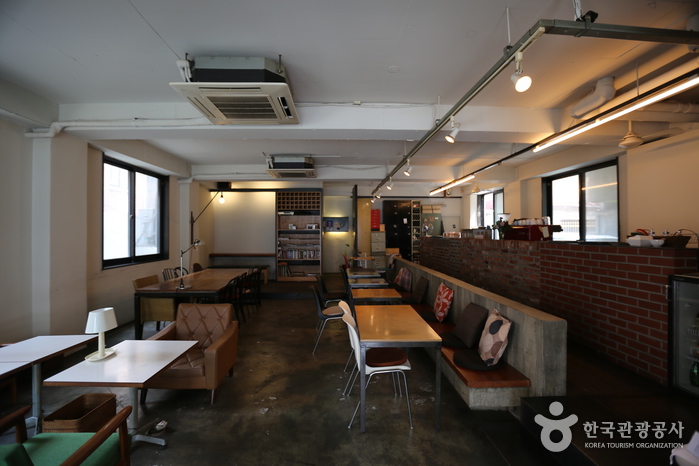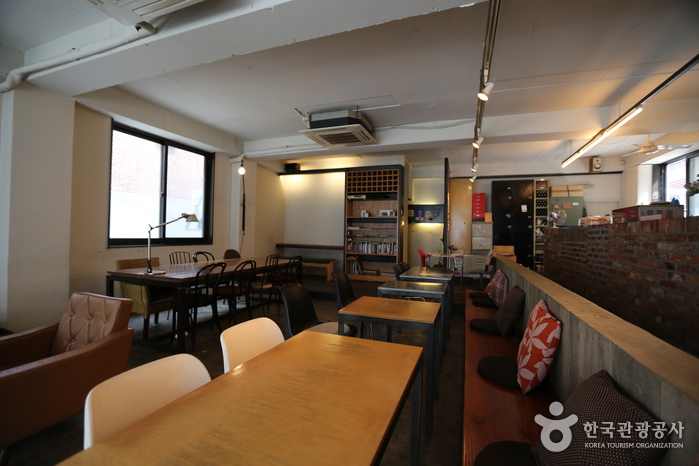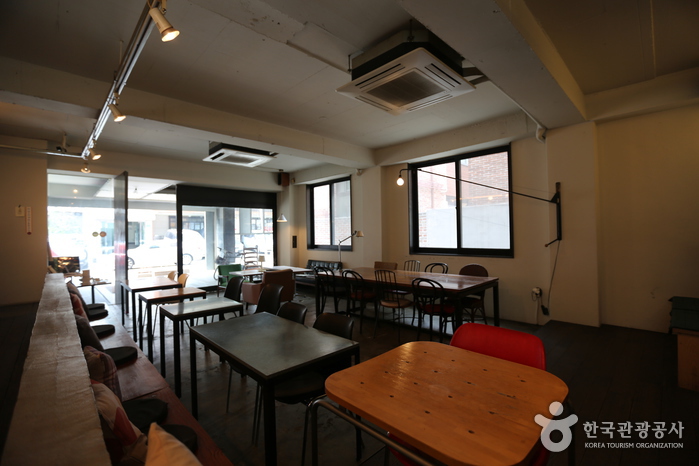 Nearby Tourism, Accommodation Information
#서울시
#B-hind (비하인드)
#관광정보
#