본문
BENIKEA Ariul Hotel (베니키아 아리울 호텔)
---
45, Gadoan 1-gil, Gunsan-si, Jeollabuk-do (Osikdo-dong)
+82-63–464-2005
www.gunsanariul.com (Korean only)
[Bus]
Take Bus No.303 bound for Sipjeong-dong at Gate 2A, 9A of the Incheon International Airport passenger terminal (1F) to Sinsegae Department Store (Incheon Bus Terminal).
Take a bus from Incheon Bus Terminal to Gunsan Intercity Bus Terminal.
Travel to Benikea Ariul Hotel by taxi.
BENIKEA Ariul Hotel is located on a street corner that overlooks the Saemangeum seawall. The hotel's guests include overseas buyers and business men due to the hotel being located close to Korea's largest free economic zone. Tourists visiting the Saemangeum are will also benefit from the hotel's convenient location. It takes only 15 minutes by car to go to Gunsan Airport, and 20 minutes to Gunsan Country Club from the hotel. The hotel has 43 Western-style rooms and two Korean-style rooms.
Usage information
Enquiries and guidance : • 1330 Travel Hotline: +82-2-1330
(Korean, English, Japanese, Chinese)
• For more info: 82-63–464-2005~7
Reservation : Tel: +82-1588-0292, BENIKEA Online Booking
Scale : 1F-12F
Number of rooms : 45 rooms
Room type : Western style: 43 rooms / Korean style: 2 rooms
Check-in : 15:00
Checkout : 11:00
Parking : Available (30 parking spaces)
Cooking availability : Not available
식음료장 : Restaurant, coffee shop
Additional facilities : Lounge, seminar room, self-service laundary room
Location guidance
(54002) 45, Gadoan 1-gil, Gunsan-si, Jeollabuk-do (Osikdo-dong)


Photo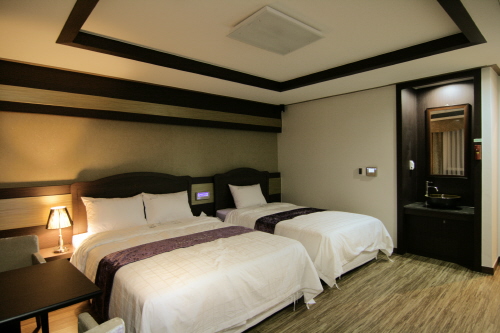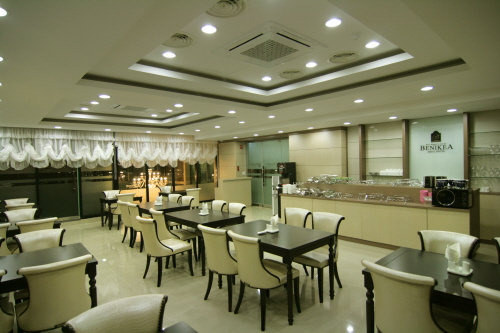 Nearby Tourism, Accommodation Information
#전라북도
#BENIKEA Ariul Hotel (베니키아 아리울 호텔)
#관광정보
#(Osikdo-dong)