본문
Sejonggwan of the Royal Room [Korea Quality] / 왕의지밀 세종관 [한국관광 품질인증/Korea Quality]
---
5218-22, Chunhyang-ro, Wansan-gu, Jeonju-si, Jeollabuk-do
+82-63-284-1004
Available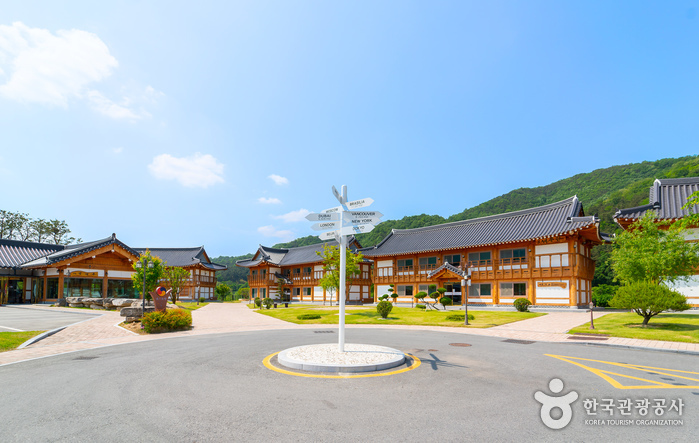 This hanok (traditional Korean house) hotel is located near Jeonju Hanok Village. The hotel has enjoyed great popularity among the tourists visiting Jeonju since its opening in 2018, for its convenient location of only a 7-min drive away from Jeonju Hanok Village and its faithful recreation of hanok's beauty with modern sensibilities. The hotel complex stands on a plot of land spanning 19,840 m2, containing 11 residential buildings and other facilities. As the name of the hotel indicates, each building in the hotel is named after the kings of the Joseon Dynasty.
Sejonggwan is named after King Sejong. Sejonggwan has eight rooms, divided between Gold and Silver Rooms. Each room is a self-contained unit made up of bedrooms and restrooms, furnished with a combination of hanok's unique charms and modern comfort. The view of the wooden exposed beams (Gold Room), paintings on the wall, and the view of the nature beyond the window wall recreate the unique scenery of the hanok, while amenities such as TV, refrigerator, and air conditioning offer a comfortable stay.
Other facilities inside the hotel complex include the spacious parking lot, an elegant hanok cafe, and the Convention Center, housing family-size Daejanggeum Hall and Hunminjeongeum Hall, a large hall suited for seminars. It takes only 10 min by car to reach any tourist sites near Jeonju Hanok Village from the hotel.
Usage information
Enquiries and guidance : • 1330 Travel Hotline: +82-2-1330
(Korean, English, Japanese, Chinese)
• For more info: +82-63-284-1004
Reservation : Available (+82-63-284-1004, be.wingsbooking.com/ko/ROO1? )
Scale : This hanok (traditional Korean house) hotel is located near Jeonju Hanok Village. The hotel has enjoyed great popularity among the tourists visiting Jeonju since its opening in 2018, for its convenient location of only a 7-min drive away from Jeonju Hanok Village and its faithful recreation of hanok's beauty with modern sensibilities. The hotel complex stands on a plot of land spanning 19,840 m2, containing 11 residential buildings and other facilities. As the name of the hotel indicates, each building in the hotel is named after the kings of the Joseon Dynasty.
Sejonggwan is named after King Sejong. Sejonggwan has eight rooms, divided between Gold and Silver Rooms. Each room is a self-contained unit made up of bedrooms and restrooms, furnished with a combination of hanok's unique charms and modern comfort. The view of the wooden exposed beams (Gold Room), paintings on the wall, and the view of the nature beyond the window wall recreate the unique scenery of the hanok, while amenities such as TV, refrigerator, and air conditioning offer a comfortable stay.
Other facilities inside the hotel complex include the spacious parking lot, an elegant hanok cafe, and the Convention Center, housing family-size Daejanggeum Hall and Hunminjeongeum Hall, a large hall suited for seminars. It takes only 10 min by car to reach any tourist sites near Jeonju Hanok Village from the hotel.
Number of rooms : 8
Room type : ※ Room Type - Room with a bed(s)
Check-in : 16:00
Checkout : 11:00
Parking : Available (150 cars)
Cooking availability : Not available
Reservation : be.wingsbooking.com/ko/ROO1?
식음료장 : Available Samtaegeuk (breakfast, payment required, Adult KRW 10,000, children of 7 years old or younger KRW 5,000), Samjogo (Korean, payment required, KRW 20,000 – 50,000 per guest), Gabi:Godal (cafe, payment required, KRW 5,000 - 12,000 per guest)
Location guidance
(55115) 5218-22, Chunhyang-ro, Wansan-gu, Jeonju-si, Jeollabuk-do


Photo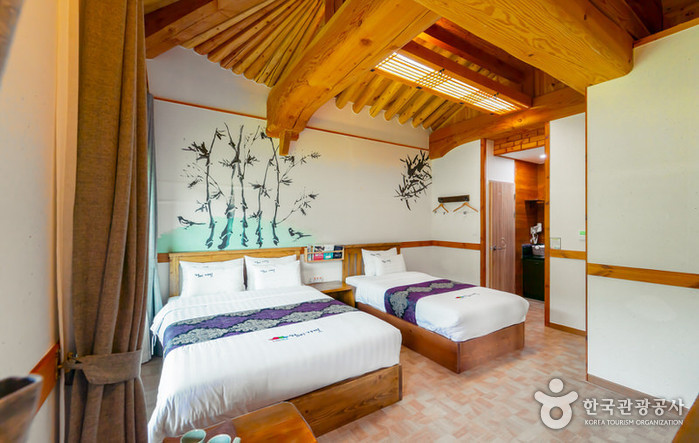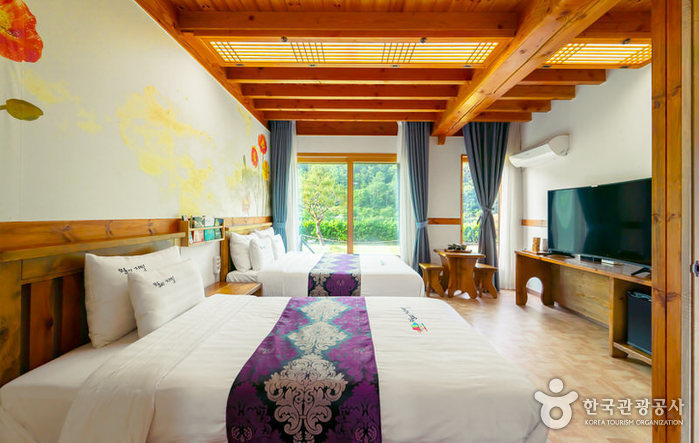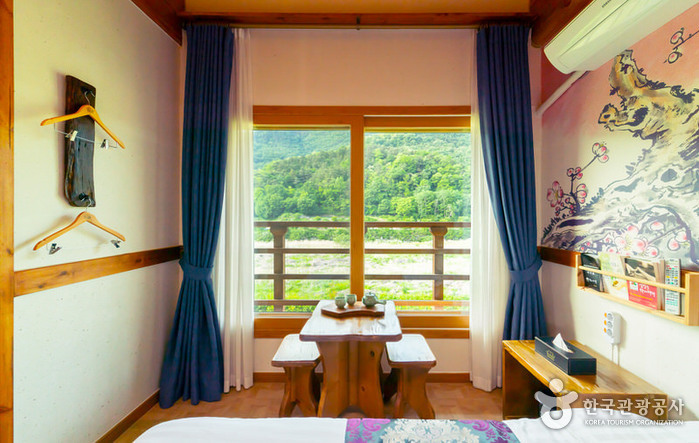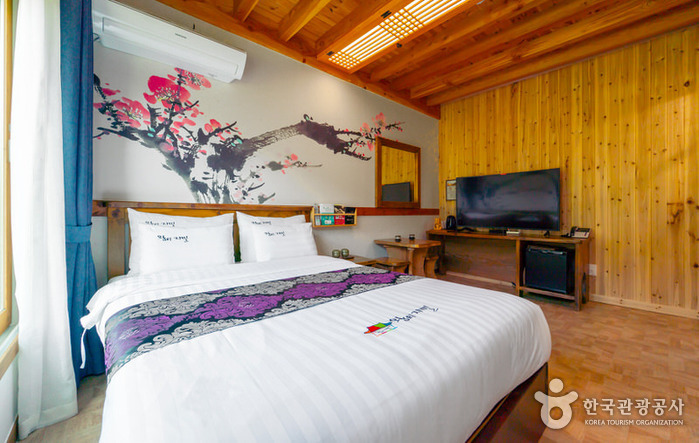 Nearby Tourism, Accommodation Information
#전라북도
#Sejonggwan of the Royal Room [Korea Quality] / 왕의지밀 세종관 [한국관광 품질인증/Korea Quality]
#관광정보
#